Eagle's Nest

The Eagle Scouts of the Golden West District
The Eagle's Nest page was created to recognize those scouts that have attained the highest rank in scouting, Eagle Scout. Less than 5% of all scouts ever reach this rank. It takes years of hard work, dedication, discipline, and challenging oneself to be the best version of themselves.

There are no short cuts, and no one can edit or change the requirements without the authorization of the BSA National Headquarters in Ivring, Texas.

Congratulations to all that achieve the Eagle Scout rank.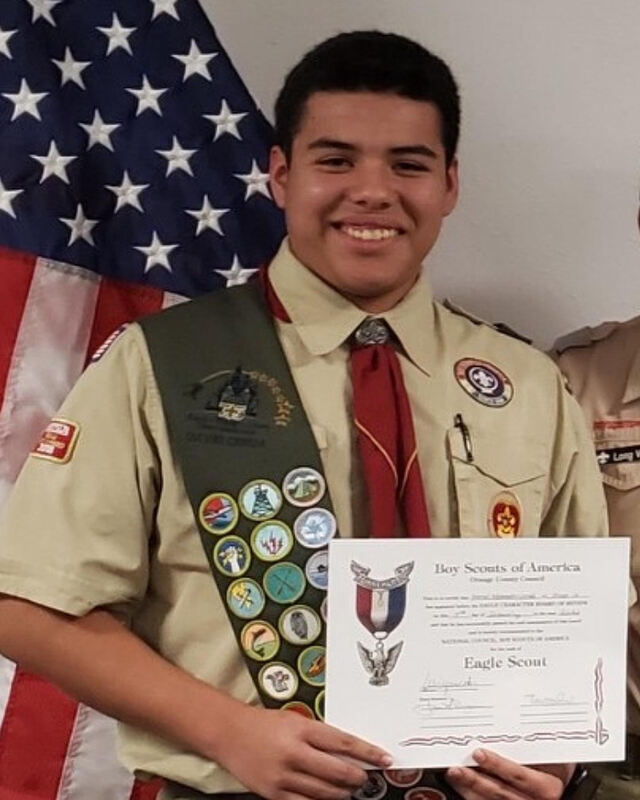 Soar high Eagles!
DAVID c. OF TROOP 75
FROM THE FIRST GROUP TO OBTAIN SCOUTING'S HIGHEST RANK OF EAGLE SCOUT, IN THE NEWLY FORMED
GOLDEN WEST DISTRICT.
"Scouting has given me the opportunity to experience things I would never have even dreamed of, and now the chance to pass on those experiences to the next generation of scouts."
– David C. Troop 75 • Eagle Scout • January 2020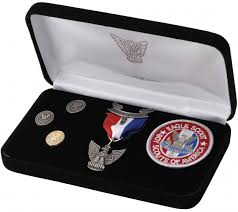 Eagle Scout Award
The eagle scout award is worn
with the utmost pride.
a designation of years of hard work
and perseverance.
Eagle Scouts can become part of the fraternity of Eagles known as NESA, the National Eagle Scout Association.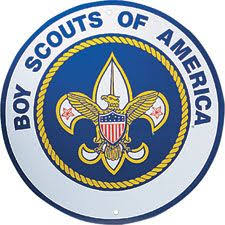 How to Eagle
EAGLE scouts must complete a set of requirements for the eagle rank as set by the national council, bsa. those that earn it are forever introduced as eagle scout (their name).
"What is the point of being alive if you don't at least try to do something remarkable?"
2020 Eagle Awards
El Capitan Eagle's Nest • Orange Frontier Eagle's Nest
David Cerda
Jared Fong
Jackson Goulding
Jacob Vasquez
Ta' Aga We'ine
Vuni Bloomfield
Elijah Cobo
Jaxson Earl
Troop 75
Troop 490
Troop 1400
Troop 671
Troop 610
Troop 660
Troop 1400
Troop 490
Troop 1666