Alex J. Krebs -Eagle Scout Profile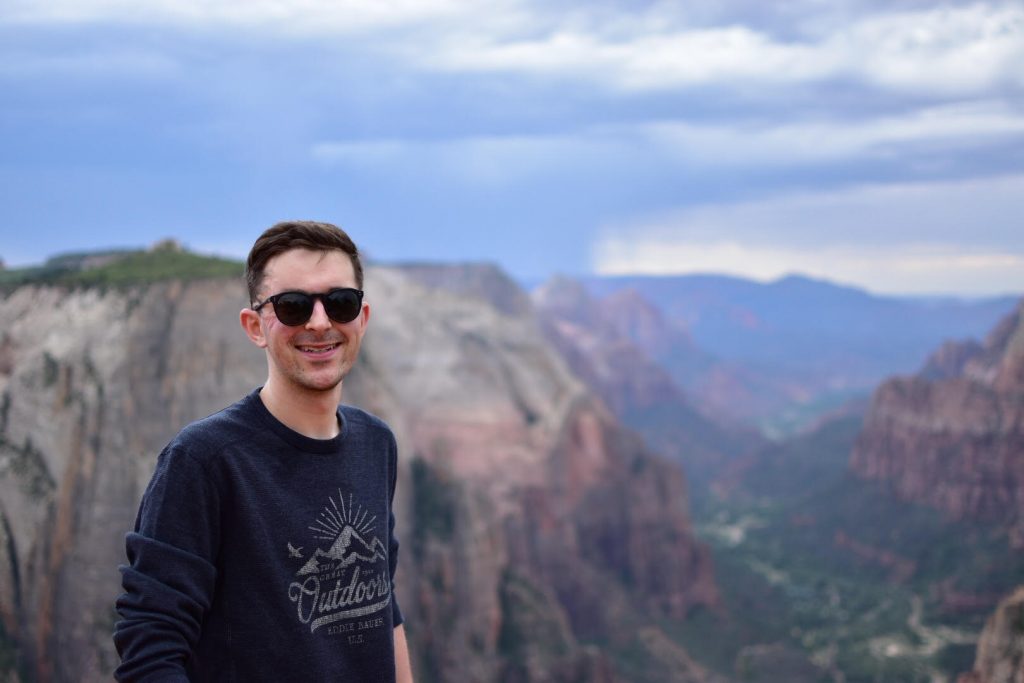 Alex J. Krebs, formerly of Troop 110, Anaheim
Alex graduated from UCLA with bachelors and masters degrees in statistics. In addition to being an Eagle Scout, Alex was a recipient of the William T, Hornaday Award for Distinguished Service in Conservation, the fourth youth in the Orange County Council to receive this prestigious national award. He is engaged to be married to his fiancée, Kimmy Goldstein, a occupational therapist.
We caught up with Alex and asked him some questions to reflect on his Scouting experience on the way to earning the rank of Eagle Scout and what he is up to today.
Professionally, what are you doing to today?
"I am a Data Science consultant at Capgemini. Our team has partnered with major movie studios to deliver machine learning applications predicting box office and home entertainment revenue."
Why was achieving the rank of Eagle Scout meaningful to you?
"My family was one of a dozen who helped organize Troop 110, and all of the scouts really embraced the program. Achieving Eagle was the culmination of countless activities and adventures spent with some of my closest friends, and it's a community I will always be a proud part of."
What key skills did you learn in Scouting that has supported your success thus far?
"Personal finance, cooking, camping, conservation – really, you can name any merit badge and tie it to subsequent preparedness in some aspect of life. I truly think the motto "Be Prepared" is the best lesson learned in Scouting for enabling success, now and into the future."
What did you learn from Scouting that impacts your everyday life, personally or professionally?
"Scouting made me realize how important it is to get outside and disconnect from city life and technology—even if it's just a couple hours of hiking, I always return refreshed, and that translates into new ideas and better results at work. I doubt I would have had the same exposure to the outdoors without Scouting. I'm pretty fortunate that my fiancée enjoys vacationing in a tent as much as I do!"
Looking back, how did Scouting help you to get to where you are today?
"Scouting was my first exposure to being a mentor and teacher to younger Scouts. I missed that dynamic after I aged out of the program, and found myself wanting to teach. I became a peer mentor in high school, an athletics tutor, and ultimately teaching assistant in college, and most recently served as a statistics Lecturer at Cal State LA. Scouting helped me realize that my experiences can facilitate others' understanding of a problem, and by teaching skills like knot tying and orienteering I developed fundamental communication skills."
What was your one best memory of Scouting? Why?
"One memory doesn't do justice to everything offered by the Scouting program. Uniting with a group of likeminded individuals to take a freezing plunge into the camp pool every morning at camp. Cooking with my patrol for the first time (macaroni – and a frozen block of cheese). Trading patches and stories with Scouts from around the world at the National Jamboree. Most significant for me, however, was earning the William T. Hornaday Conservation Award – organizing numerous projects with my community of Scouts to act locally and promote environmentalism. Action of any size, small or large, is still action! "
What advice do you have for a Scout who aspires to achieve the Eagle Scout rank?
"Achieving the rank of Eagle shouldn't be the ultimate goal and shouldn't be rushed— trying to get the most out of every experience, learning life skills and lessons, and volunteering within your community will help you throughout life regardless of how far you make it through the program. It will probably be second nature, but even after you've earned your Eagle rank, continue mentoring younger Scouts in your troop!"