Scouts BSA Programs

What is Scouts BSA?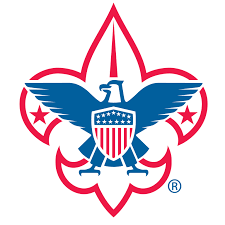 Scouts BSA is the traditional Scouting experience for youth in the fifth grade through high school. Service, community engagement and leadership development become increasingly important parts of the program as youth lead their own activities and work their way toward earning Scouting's highest rank, Eagle Scout. With more than 130 Merit Badges—from Archery and Art to Welding and Wilderness Survival—Scouting is the ultimate form of learning by doing. Scouts explore their interests and improve their skills while working toward Scouting's highest rank: Eagle. By first imagining, planning then doing their own service projects, Scouts learn the value of hard work, and experience the thrill of seeing it pay off. Add in outdoor adventures, hiking and camping, and Scouting gives youth experience that will benefit them throughout their life.
Venturing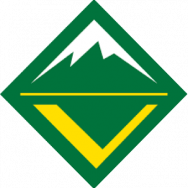 You love exploring your passions, making new friends, and discovering the world. You're always looking for an adventure. Rappelling a cliff. Perfecting your shot. Designing a robot. Kayaking into the sunset. Exploring your faith. Volunteering at an animal shelter. The choice is yours! Each activity provides an opportunity to shine and learn more about yourself and the world around you. Venturing is youth-led and youth-inspired. You'll acquire life skills and gain experiences that will prove to be valuable regardless of where your future takes you, all while having a blast: leadership, event-planning, organization, communication, responsibility – the list goes on!
What Is Venturing?
Venturing is an inclusive program of the Boy Scouts
of America for males and females ages 14 to 21
(or 13 and completed the eighth grade).
The Venturing program emphasizes:
• Adventure
• Leadership
• Personal growth
• Service
Venturing enables you to:
• Challenge yourself through a program that is fun
and full of adventure.
• Acquire specialized skills in the area of your
crew's specialty.
• Experience positive leadership from adult and
youth leaders and be given opportunities to take on
leadership roles.
Venturing, BSA @VenturingBSA @VenturingBSA @VenturingBSA
• Learn life values through the Scout Oath and
Scout Law.
• Give back to your community through
meaningful service initiatives.
• Be recognized for your accomplishments through
award opportunities.
• Discover and grow in a supportive, caring, and
fun environment!
This program is operated through local Venturing
crews, units made up of youth members and
adult Advisors that meet regularly and plan activities
and events.

Sea Scouts BSA

Sea Scouts, BSA is a program of the Boy Scouts of America for young men and women ages 14 to 20.
The Purpose of Sea Scouts
For over 100 years Sea Scouting has promoted better citizenship and improved members' boating skills through instruction and practice in water safety, boating skills, outdoor, social, service experiences, and knowledge of our maritime heritage.
The Sea Scout Program
Sea Scout units– called ships- are established all across the country on oceans, bays, rivers, and lakes. They provide limitless opportunities and exciting challenges that you won't find anywhere else. Sea Scouts is a place to grow and learn, find adventure, and build long lasting friendships.
Exploring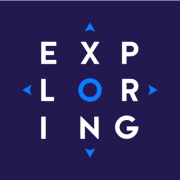 Exploring exists to teach important life and career skills to young people from all backgrounds through immersive career experiences and mentorship provided by community and business leaders like you. Together, we equip young people with character, leadership and life skills that can be used both today and in their future careers.
Exploring is based on a unique and dynamic relationship between youth and the organizations in their communities. Businesses and community organizations initiate a career-specific Exploring post or club by matching their people and organizational resources to the career interests of youth in the community. The result is a program of interactive activities that helps youth pursue their special interests, grow, and develop.
Exploring provides exciting activities and mentorship for youth looking to discover their future. Whether you're a local organization looking to strengthen the community or a young person wanting to uncover the possibilities of your future, Exploring is a great place to start.