Kevin Sato – Troop 578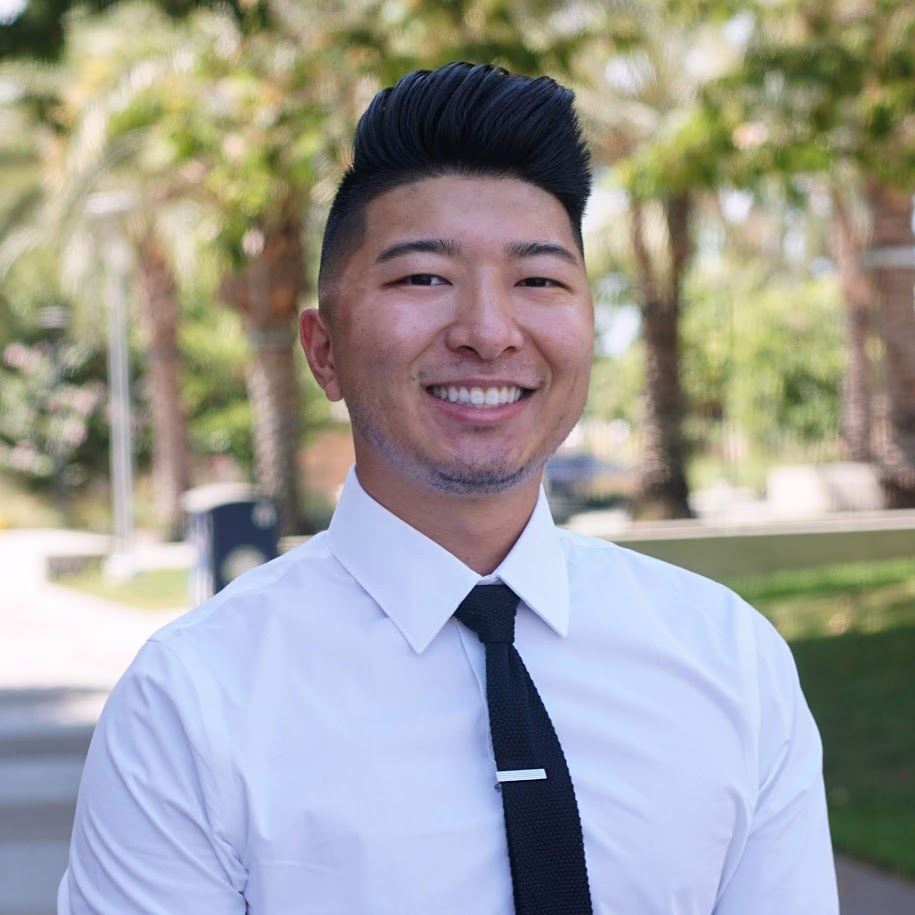 Kevin Sato, Troop 578, Anaheim
Kevin Sato just earned his bachelor's degree in kinesiology from Cal State Fullerton (CSUF) and will immediately be entering the CSUF master's program in athletic training. Having lettered in two high school varsity spots at Cerritos High School (cross country and track & field), Kevin is aligning his passion for athletics with his professional goal of becoming a Certified Athletic Trainer.
How did you decide on your career track??
"Before the Covid-19 quarantine, I held an internship as a student athletic trainer at Cypress College and worked part-time under fellow Troop 578 Eagle Scout, Tom Iwashita, at his chiropractic office in Garden Grove. Becoming a Certified Athletic Trainer allows me to combine my passion for athletics with a professional career."
Why was achieving the rank of Eagle Scout meaningful to you?
"Achieving the rank of Eagle Scout was not something that I could never accept 100% of the credit for. It is individual achievement, but a series of team activities. The community of people that helped me throughout my Scouting experience, including my parents, scoutmasters, fellow Scouts, and others in the "578 Family" helped complete this journey. Each person has invested of themselves to shape the person I have become on the way to earning the Eagle Scout rank. Even today, I still have lasting relationships with the people I met during my scouting tenure. Obtaining the rank of Eagle Scout gave me the chance to look back on how far I had come after first entering the Scouting program. No longer was I the shy 11-year-old kid who had trouble speaking in front of others. By the end of my Scouting journey, I gained the confidence to present my Eagle Scout project and also take a leadership role to see it through to completion. The willingness to commit to such a long-term goal, and to achieve it, was a genuinely fulfilling accomplishment that I will always cherish."
What key skills did you learn in Scouting that has supported your success thus far?
Looking back, one thing that I will always be thankful to Scouting for was the Board of Review process. As I start to get a grasp of where I want to be as a professional, the importance of interviews becomes more apparent. Board of Reviews were great practice for developing my confidence and comfort in interview situations. Before the interview for my graduate program, I was confident going in knowing I had experience in interview-type settings from Scouting. Also, while in the interview, I understood the appropriate way to conduct myself and answer questions to convey my point."
"An essential skill in Scouting is developing leadership skills. Leading a patrol of fellow Scouts as well as leading my own personal Eagle Scout project taught me how to manage a wide variety of people. More importantly, Scouting focuses on people working as a singular unit towards a common goal. The need for teamwork and collaboration has proven to increase in frequency over time, whether at school, my personal life, or work. You cannot successfully accomplish your tasks and achieve your goals without them."
"As an athletic trainer, I consistently use the first aid skills that I learned as a Scout. Utilization of first aid techniques such as CPR, splinting and situation assessment are standard skills used by Athletic Trainers. Even when renewing my CPR certification, the methods I learn are very similar to those we learned in Scouting. Potential life-threatening situations come without warning and knowing correct way to react is an invaluable skill that can save lives. It brings clarity to the motto, "Be Prepared."
What did you learn from Scouting that impacts your everyday life (personally or professionally) and how does it apply?
"As a Scout, we were always told to be selfless and to be mindful of others. The phrase, "Do a Good Turn Daily," reminded me to give back and always be willing to lend a helping hand. I believe that being taught this mentality at a young age had an impact on how I wanted to carry myself as I became older. It's also fair to say that Scouting has influenced what I wanted to do professionally. I ultimately decided that I wanted to pursue athletic training because I believed that I could provide a positive benefit to my athletes. Personally, I find value in helping an athlete return from injury and see them perform at the highest possible level."
Looking back, how did Scouting help you to get to where you are today?
"Scouting prepared me for the tests I would eventually face in life. My mentors and fellow Scouts created a comfortable environment where I could seek help and advice. During my time in Scouting, I began to understand who I was and started to be more authentic to myself. This sense of self-discovery helped me decide where I wanted to be in life and how to get there. The troop gave me a community that I felt that I was a part of and the friends that I made are still my close friends to this day."
What was your one best memory of Scouting?
"I will always cherish the 2013 Japan (Nippon) Jamboree that our troop attended in Yamaguchi, Japan. It was amazing to meet and speak other Scouts from around the world. One funny story from that Jamboree was when one evening there was a torrential downpour and we had to work together to rescue the EZ-ups in order to keep them from collapsing on top of us. Being able to travel and explore Japan was a fantastic experience that I would recommend to anyone. Spending that time with my troop was a rewarding experience that I will always remember."
What else would you like to add about your experience in Scouting?
"Scouting was an essential part of my life, especially the camaraderie, that I look back at fondly. I still regularly talk with many of the scouts I shared time with in the troop. Despite not having Boy Scout meetings to bring us together anymore, we still find time to converse. I will always be thankful for the bonds I was able to make, and still have, through Scouting. "
What advice do you have for a Scout who aspires to achieve the Eagle Scout rank?
"Take in the experience of Scouting while you can. Although a bit cliché, it is easy to take for granted. Scouting allowed me to experience things that I may never have been able to do on my own. Hiking in the Sierra's, attending the Japan Jamboree, and attending summer camps are all once in a lifetime experiences that I am glad to have participated in. Also, to those just beginning their Scouting experience, do not be overwhelmed by the process of attaining Eagle Scout. At the beginning of my Scouting journey, I had doubts that I would ever make it to Eagle Scout. The road to Eagle is a marathon, not a sprint. Take small steps each day toward your goal and enjoy what Scouting has to offer."